I
´m really in love with my new promarkers!!
Hours go by and I´ll just color, color and color :)
-Paper piercing-
I have used my stitching machine to make some holes in the paper...
As usual I used an Some odd girl image,
I just can´t get enought of them at the moment!!
Its School Mae, from the new release.
Closeup on the motif
I tried a new colour combination on the skin and the hair.
The hair is OK I think but the skin.... nooo, I dont thik it worked well :/
well, I know that now, just to move on :)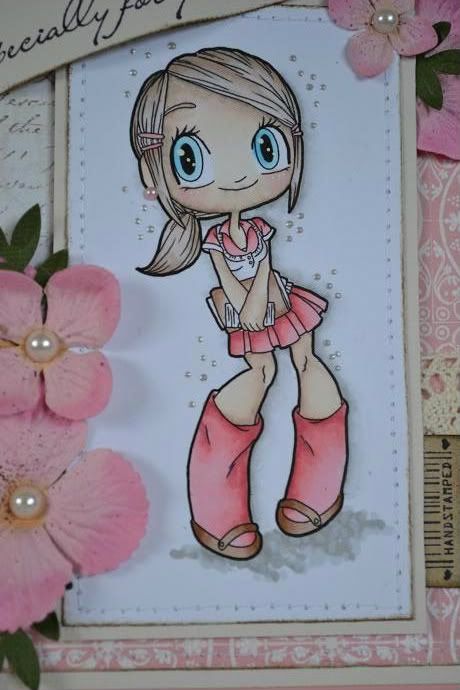 It kind of smirred out the image around her mouth,
althought the motif had dried several hours!!
Well, sh*t happens :)
.:♥:..:♥:..:♥:.